Hi, I'm Rick Drain.

Welcome to my web page.

That's me.
That's my boat, my home, Espire.
There are other photos in the travel and sailing trip sections.
Biographical Tidbits.
Care to chat? Send an email.
---

What's new? Here's a list of
recent changes and additions
to the page.
---
Recently I finished the MBA program at
.

Our Capstone team: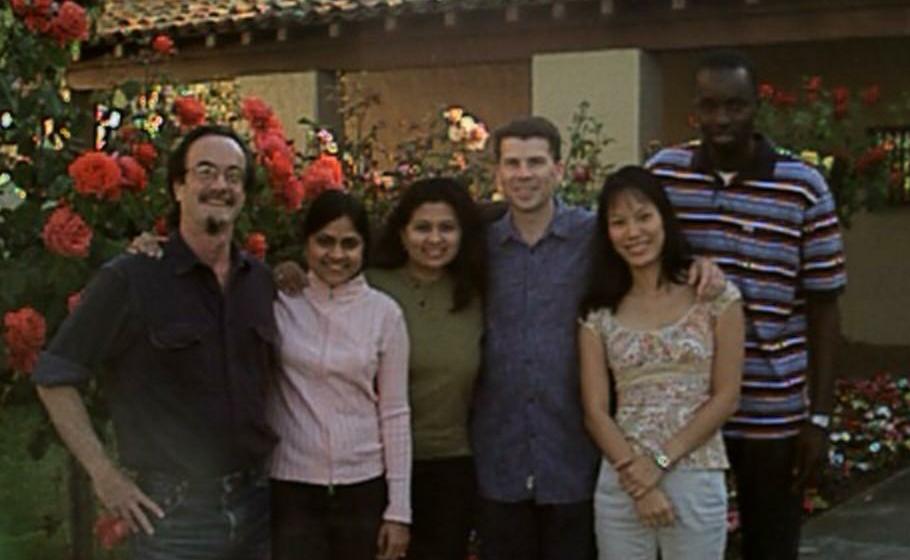 Me, Shweta Jain, Shilpa Mohan, Jeff Riley, Anh Nguyen, Mamadou Gning

I'm starting a mutual fund company.
You can read about Longsplice Investments at its website, or read about the process and progress in my weblog. Meanwhile I'll keep writing my monthly investing newsletters.

My last engineering job before business school was at Paradise Electronics
,
which merged with Genesis Microchip , which in turn was just (2008) bought by ST Microelectronics.
In 1996-7, I took a year off, sailing around the northeast Pacific rim.
My interests include:
---
Groups for which I volunteer:
---
Friends who have startedand are running their own businesses:

<! # id=FastFriendsCompanies>
---
---
Paradise Electronics and Genesis Microchip logos copyright © Genesis Microchip, Inc.
All other images copyright © 1995, 1996, 1998, 2005-12 Rick Drain.