This page is under construction.
I expect to make improvements from time to time. Stop by periodically, and you can watch the evolution.
---
1975 Triumph Bonneville T140V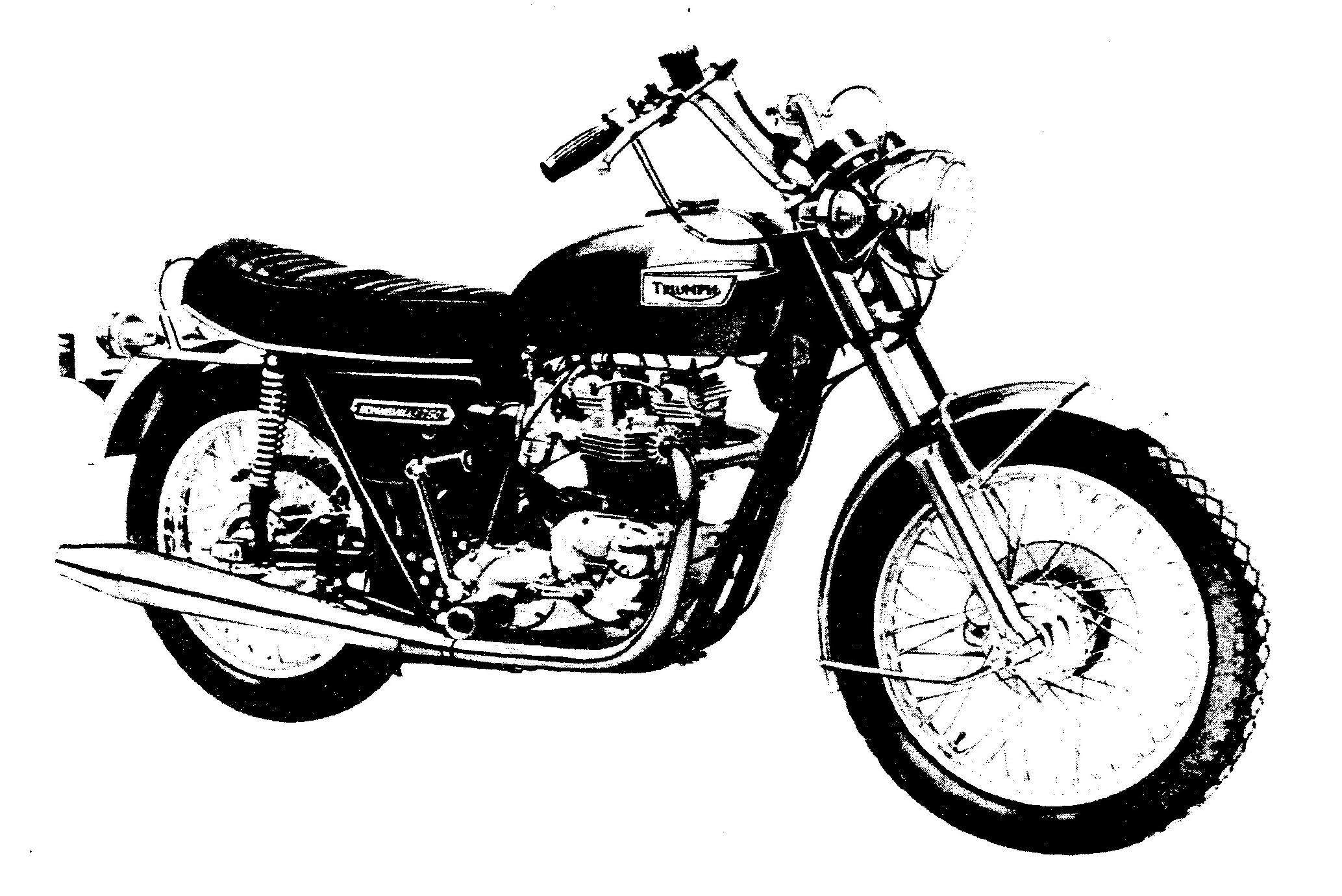 This summer I got a new (to me) toy, a 1975 Triumph Bonneville motorcycle. I bought it in San Diego and brought it up here on a trailer.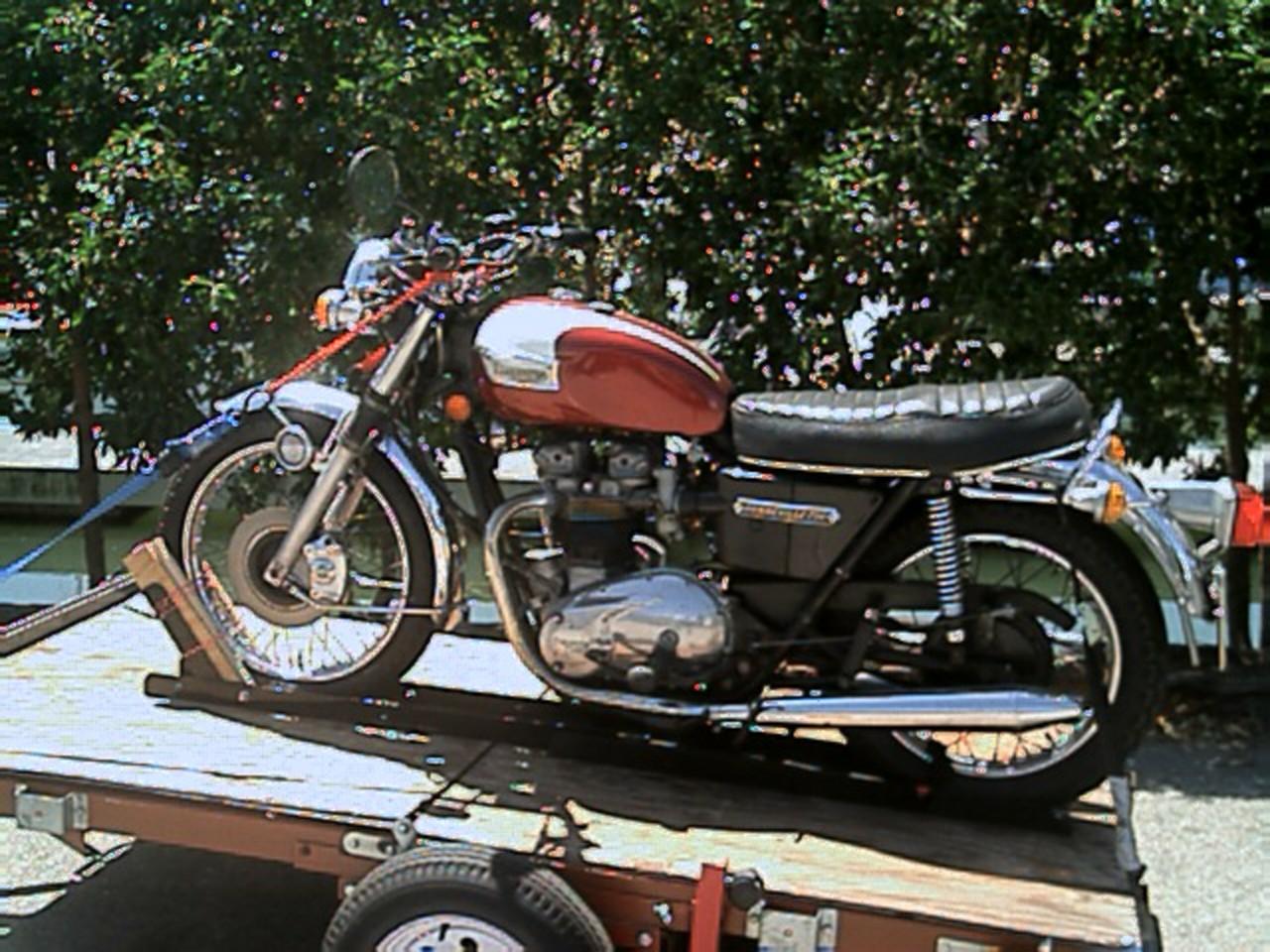 The bike came with a wealth of documentation, some of which I've scanned and posted here.
---
Back to Rick's page.