"Nights were warm,
Days were easy..." (1)
Isla Conchaguita, El Salvador
---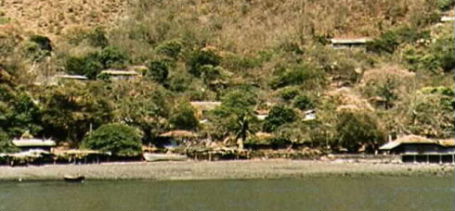 The town waterfront.
The tidy and colorful waterfront.
A nice sheltered cove.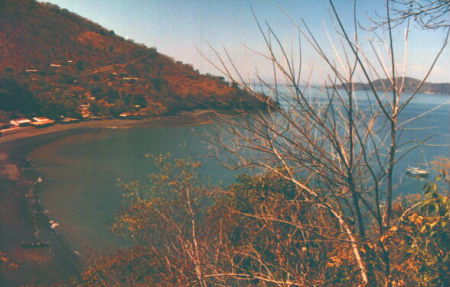 Espire is at the right edge.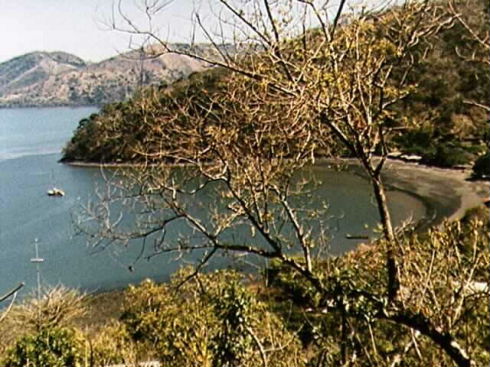 The view from the opposite ridge.
Mothership and shuttle.
Tropical vegetation in the dry season.
The view from halfway up the mountain.
Our volunteer guide was herding his cattle.
Arnoldo, his Mom, and his sister.
Underway again, bound for Nicaragua.
Back to Espire's voyage of discovery.
---
(1) The opening quote is copyrighted material © circa 1981, from the song "Brave Strangers" by Bob Seeger. Used here with thanks but without permission.
All images copyright © 1996 Rick Drain.